LinkedIn has finally launched its applications area, clearly this has been in germination for some time.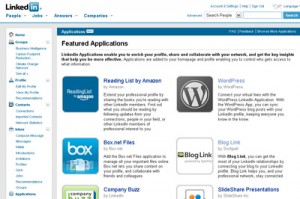 Shame most of the ones I've tried are some what buggy – hopefully that will improve over time. Would be interested to know how your mileage with them goes…
Last time I looked the apps platform was a closed beta – will have to check and see if thats changed.
Post on their blog about it here: http://blog.linkedin.com/blog/