Kat (my wife) came up with this great name for my various activities (specifically creating DVD's for friends,doing the odd bit of graphics/web design independently of work – and so is less techy and more creative!). Note that Cronk Productions isn't a real company – its just a umbrella name for the stuff I do thats a bit more creative – mainly my photography, graphics and video work…
Photography – very much a budding amateur!
DVD Â / video work
I have done several mountain biking DVD's for friends and also Weddings
This is the first title to produced featuring the Cronk Productions name – Louise and Gary's Wedding DVD: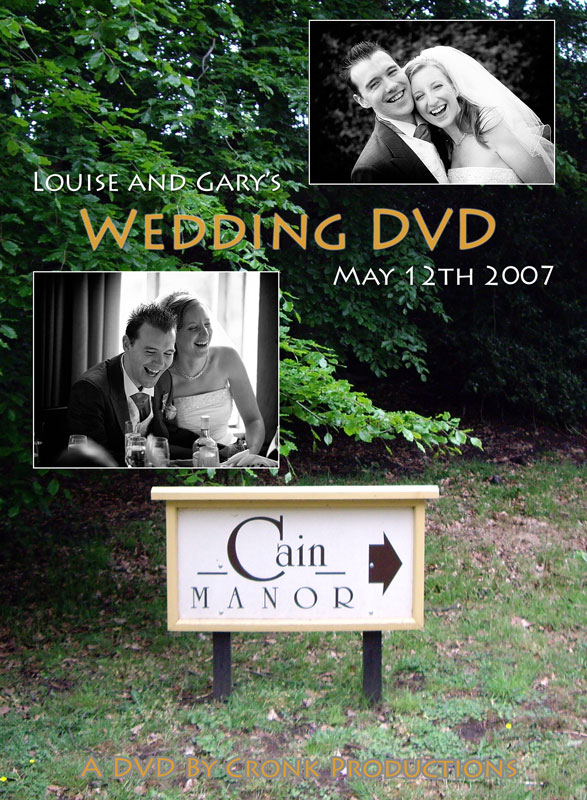 I am quite pleased with the cover! It took me quite a while to put the DVD together – I shot 2 hrs 45 of film which I edited down to just over 2hrs!
I also produced an email invite for Louise's Hen party and our wedding invites back in 2005 – I know the basics of Photoshop enough to put together something that (I think) looks half decent!
I quite enjoy putting greetings cards together using Photoshop too – might have to blog about that in the future and share the template…
And the Honeymoon DVD – see the blog post on that one
I guess the Oliver's Yard sign for this blog falls into this category as well.