I've blogged about Facebook before here and here when I was talking about privacy; came across a couple of videos on BBC news (talking of which is really impressive the video and audio quality has vastly improved over last time I used) about facebook – one of which is about a facebook privacy flaw relating to Google applications. What they don't tell you is how you can fix this…
If you want a workaround to prevent this then when next logged in to FB go to "privacy" option (which is top right), then "applications" then "other application", scroll down until you see the image below: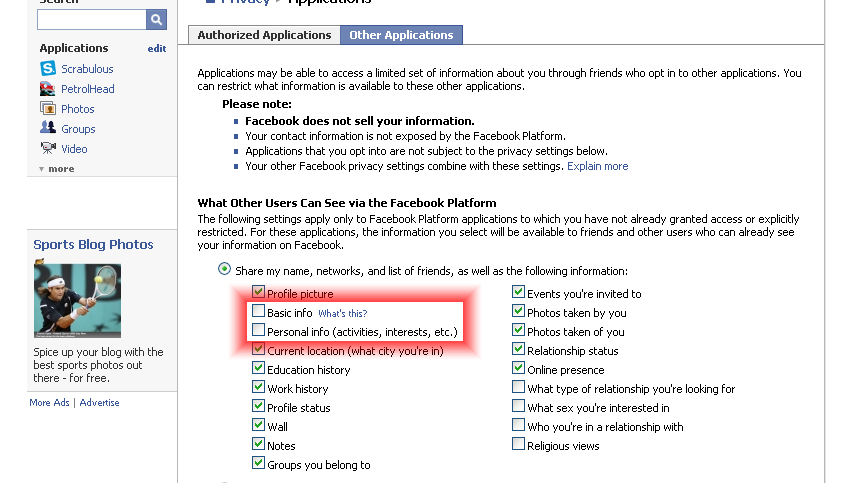 Note that I've unticked the Basic Info and Personal Info (I've actually now unticked Work and Education too) as can't really see why a Facebook application really needs this stuff in any case.
The other video is about a police force developing some kind of app that allows the local community to help fight crime through alerting them to crimes and related news. Thats pretty innovative and cutting edge for a Police force and is definitely food for thought for other uses in the public sector.
I've also changed my facebook password as realised it was the same as a couple of other sites and seeing as Facebook is probably a massive target / security risk (as makes such a juicy target) decided that it wouldn't be good if someone got hold of my personal details AND a password I use for some other stuff (note to self: use password management and more passwords!!!).
We're doing some ISO27001 stuff at work at the moment which is really making me re-think information security stuff…