My new home office setup is starting to take shape!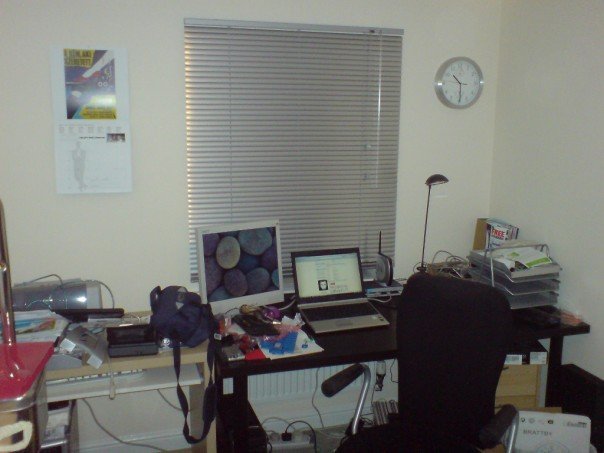 New black Ikea desk looks good (well what you can see of it anyway!) was pretty cheap and matches my chair pretty well. Going to have lots of space for all my kit once I've got it organised! A new black 20″ Widescreen monitor (probably a Samsung) is definitely going on the Xmas wish list!
p.s. Shame the blinds are shut as you'd get to see the Woods out of the window – when its finished I'll take a day shot!