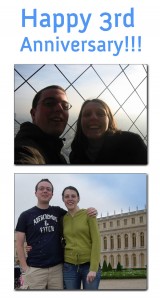 Its Kat and I's 3rd wedding anniversary today. Happy Anniversary Kat!
Top picture is when we got angaged at the top of the Eiffel tower and below is when we recently returned to Paris.
For the anniversary and as a gift to Kat I finally finished the DVD of the Honeymoon – its only taken me 3 years!! Here is some of the cover artwork: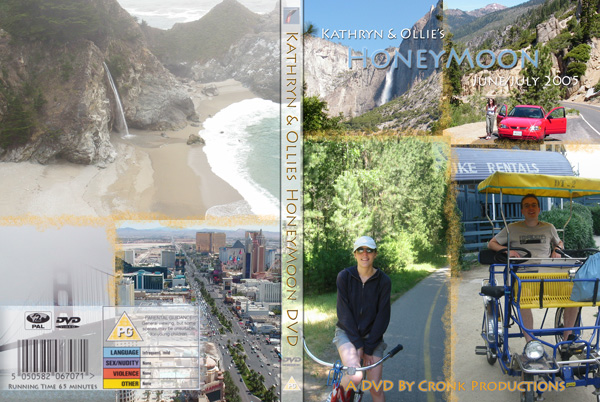 Those that know me quite well can look forward to being bored by it the next time they pop by!!!